Meet your local brokers in Albury and Melbourne
Whether you need a loan for your first home, to expand your investment porfolio, need to refinance or just have questions about how to get started - we are all here to help.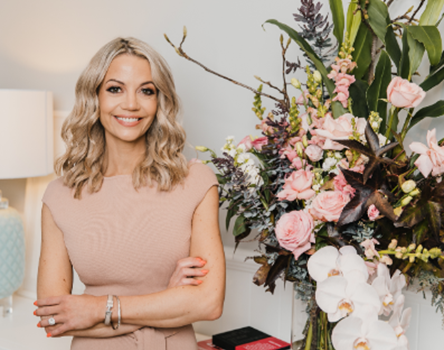 Kath Persoglia
Mortgage Broker
Property Before Prada's mission is to help other people achieve their financial goals and guide them through the maze of confusing financial information. We want to empower you with the knowledge to make informed decisions about investing, creating wealth and accomplishing financial freedom.
We understand YOU If you want down-to-earth honesty, no confusing jargon, straight up advice and no BS, then we're your women.
Katherine has over 20 years experience as a qualified mortgage broker and our team will listen to what's important to you and help you reach your goals.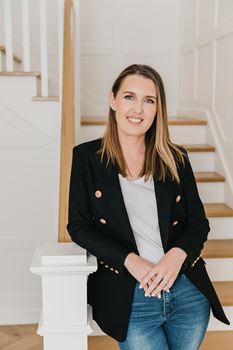 Hi there, I'm Jess, born and raised in Albury, NSW. There are three main things you need to know about me: I love champagne; doughnuts; and helping people navigate the often complicated world of finance and lending.
Growing up in country New South Wales, and working within our family business, I gained an appreciation for hard work, long hours, and the feeling of earning your own money. In my late 20's I decided to take the plunge, and purchase my first property. If I am not on the phone seeking out the best possible deal for my client, you'll find me with my son and husband, enjoying the simple things in life – coffee, fresh air, and of course, Bluey.
Ready to get started?
Just like you, we love flexibility so we've made it really easy to speak with us.
If you're in Albury / Wodonga or Melbourne, Australia, we are on the road and mobile, baby! Our best time for appointments is Monday to Friday until 6pm.
Somewhere else? Let's meet online or email us!
We're always happy to chat via phone/ email by appointment (some of our best work is done after 9pm at night when the  kids are in bed and wine is in hand).
If you want down to earth honesty, straight up advice and no BS, then we want to work with you and help you achieve your dreams and goals!We don't speak bank jargon! Our team is here to guide you through the maze of lending options, listen to what's important to you and empower you to make the best decisions!
Hold your hand!
We've been in business for nearly 2 decades and OMG, has lending changed?! It's Crazy!As the banks tighten their lending criteria's, move the goal posts and make you do gymnastics to even qualify for a loan, we are there to siphon through the information, speak to you plain English and find the best solution!
Investing is property is our passion….It's what gets us excited! Our team is committed to getting the job done. There's no fluff, no sugar coating anything. If you want to work with a team who has your back and prepared to go into fight for you, then we're your girls.
You've got you covered! Not only do we deal with the major Australian Banks, but we have access to more than 30 other lenders who each have their niches and benefits! We take our job as your mortgage broker really seriously (like a dog with a bone!!). We don't just have a plan A for you, but we have plan B, C and D!
Our other talents
Do you know we also offer asset finance along with and general and no advise life insurance! Its all part of making sure we offer you the best service and protect you and your assets. Call us now for a quote before you fall in-love with that apartment by the beach or the little black mini convertible!
Get in touch with our expert team today!
Your local expert will be in touch soon