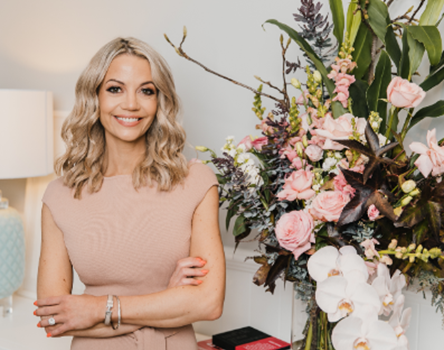 Meet Katherine Persoglia
Melbourne, Australia
Award winning & highly recommended.
Hi, I'm Katherine and I'm a mortgage-broking-numbers-nerd, expert in lending and hooked on teaching others — in particular, women — how to buy property and build wealth.
I grew up in the beautiful coastal town of Noosa Heads, Australia, where I worked from the first possible moment I could – 14 and nine months! Even in babysitting jobs, I LOVED the feeling of being in control of my earnings; I was my own boss and my destiny was up to ME.
Having grown up in a family business, my parents instilled two important business principals, which I still live by to this day – exceptional customer service, and a strong work ethic.
I began my own property portfolio at the tender age of 19 and throughout my life, I've always been inspired to seek diverse opportunities by buying, building and selling a number of businesses and properties.
You know that phrase 'and the rest is history'? When I found Mortgage Broking – it was very much a 'and the rest is history' moment. I'd found my 'thing' where profitability and passion intersected. I could challenge myself and give back, at the same time.
My life is much different to that earnest 14-year-old babysitter, but I am no less driven. I am married with two little boys aged seven and five. The wisdom of age and experience (and learning from our mistakes!) has given me a clear purpose to now define who I am and what I want in life. 
Property Before Prada is a way to give back what I have learnt over the past 21 years and to help other woman (and men) achieve their financial goals and guide them through the maze of confusing financial information. I want to empower woman with the knowledge to make informed decisions about investing, creating wealth and accomplishing financial freedom.
Whether you're buying your first property, looking to invest in developments, need funding for a new business or want a health check on your existing home loan, then let's get chatting!